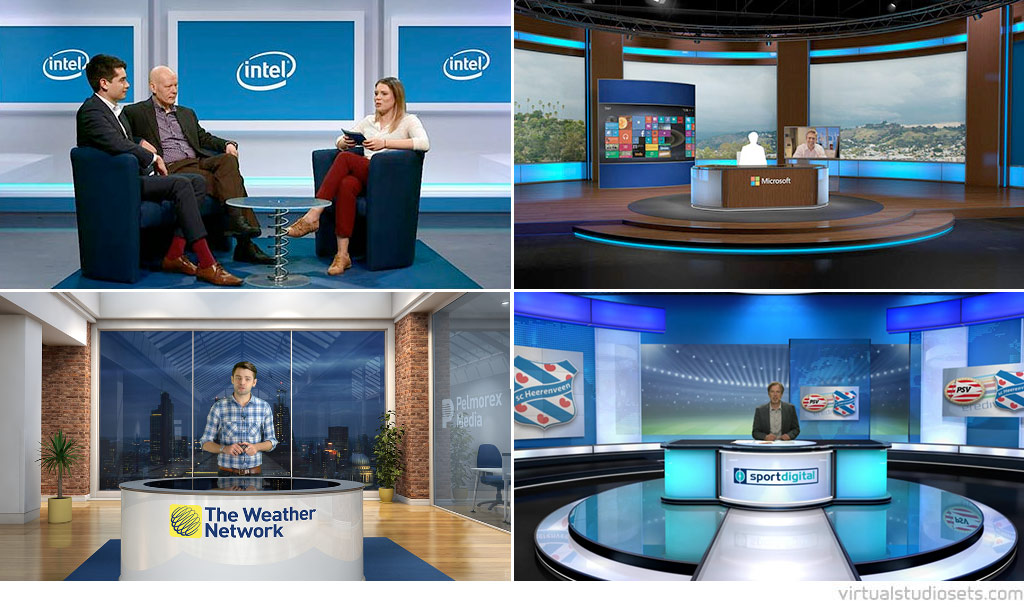 We have supplied custom TriCaster virtual sets to clients including Intel, Microsoft, The Weather Network and SportDigital (see example images above).
Our custom TriCaster studio sets are designed and built completely from scratch. Depending on availability we normally estimate a 6 to 8 week turnaround from initial brief to final delivery. That's for a full studio environment with maybe 3 or 4 camera angles, with live input layers for talent positions, screens/monitors and real-time reflections where applicable. Delivery format as Photoshop files, so you will need NewTek's Virtual Set Editor to configure the set before exporting to TriCaster. (We can deliver installer files if you don't have VSE, but obviously the studio is then pre-configured, and your future customisation options will be limited).
Please feel free to get in touch if you are interested in a custom-designed 'bespoke' virtual studio set.
Email any time :
Phone [office hours only GMT +0] :