Virtual Sports Studio Set
August 5, 2016 virtualstudiosets.com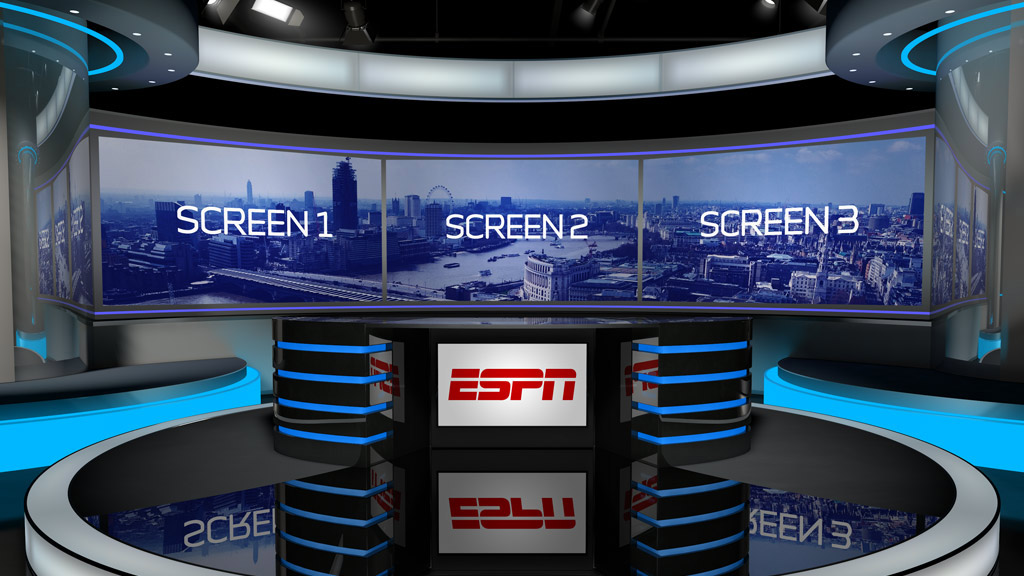 I'm pleased to see that one of my recent custom TriCaster virtual sets has started to make an appearance over at ESPN UK in London, running nicely on their new TriCaster.
The virtual set is a complete multi-angle package which includes a wide angle, with close-ups for presenter and guests, plus a standing position with big screen.
Part of the brief was to make the studio customisable, so that it can be used in different configurations, and with different colour schemes, depending on the sport being covered. The desk is removeable so that the studio can also be used with real furniture – as seen in the image below for a Formula 1 discussion.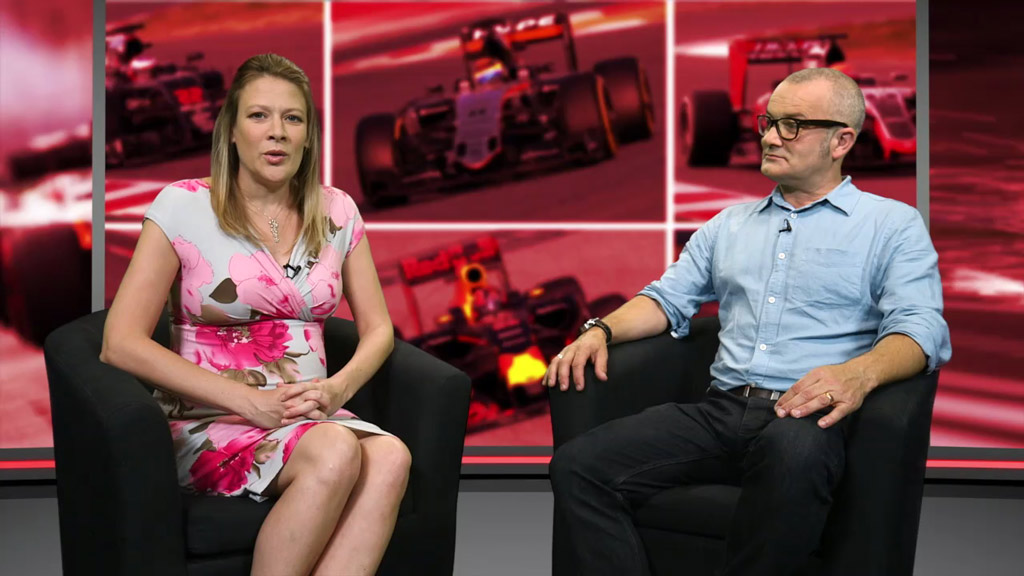 The designers at ESPN have made special background images that they've dropped into the 3 'live' screen areas at the back of the set. And they are using the studio with the neon and lightboxes adjusted to a red colour.
I hope to get hold of some more images soon with the virtual desk in use – as the real-time reflections are pretty nice! I've added an image below which shows a close-up of the desk – you might notice how the background screens are all reflected nicely in the glass section on the desktop. The monitor on the front of the desk (currently showing the ESPN logo) reflects nicely on the surrounding surfaces of the desk front, but also those reflections all appear correctly reflected in the floor too. It was a bit tricky, but it's the sort of detail that makes all the difference!