August 27, 2016 virtualstudiosets.com
Studio 5 has recently been updated to include a new 'mid' angle.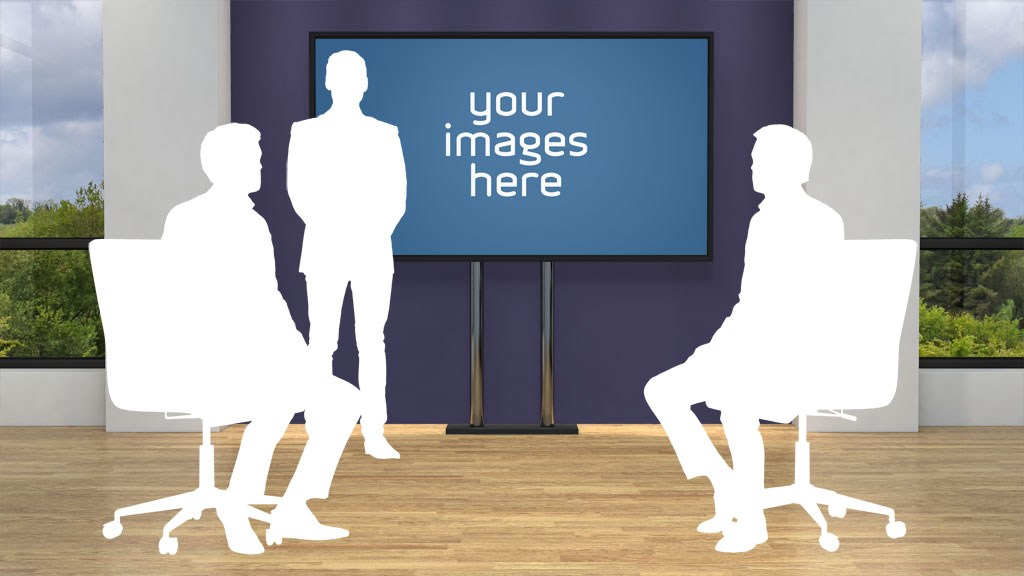 All customers who have bought the Studio 5 complete multi-angle pack should have already received an email with instructions to download the updated version absolutely FREE. There are new files for 'mid' (PNG layers) and 'mid' (vMix Sets), plus the multi-angle Photoshop version has been updated to v1.02 to include the new 'mid' group of layers.
In keeping with most of the virtual studio sets here, Studio 5 is very customisable. I have made an example image below with a few tweaks to the 'wide' angle to show what's possible.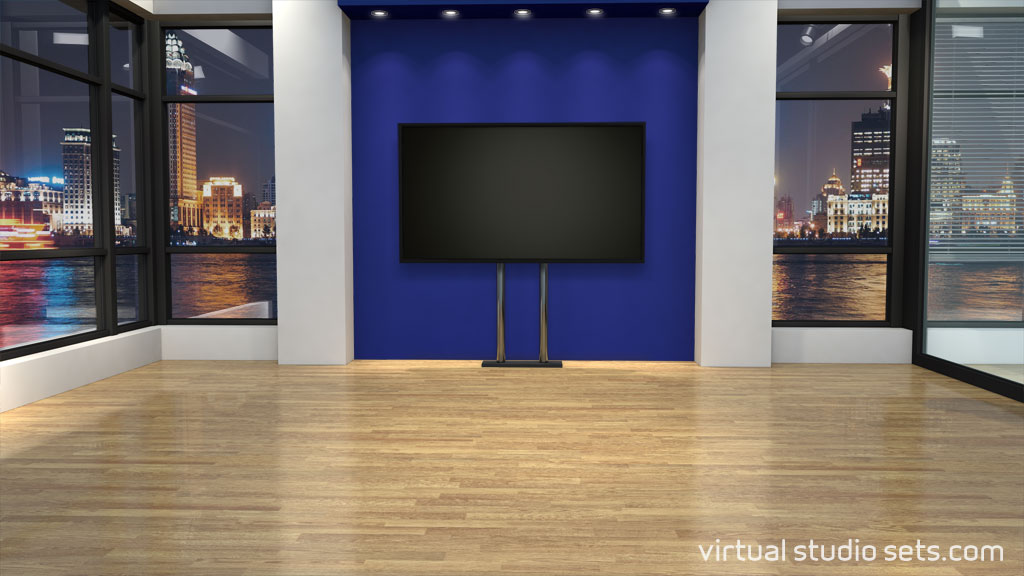 Here are some of the options:
You can replace the view out of the window with your own skyline. You can change the colour of the far wall. You can change the carpet colour too, or remove it completely. You can also remove the entire monitor completely, or feed it with your own logo or source. Maybe you could use it to show a guest speaking via Skype – who knows… the world is your (virtual) oyster!