Studio 5 – corporate office style virtual set
July 5, 2016 virtualstudiosets.com
UPDATED:
Studio 5 has arrived!!
Check out the Studio 5 – Complete multi-angle pack right now! It includes three camera angles, and is for sale at a special low introductory price.
If new angles are added (and even if the price goes up), existing customers will always get FREE updates.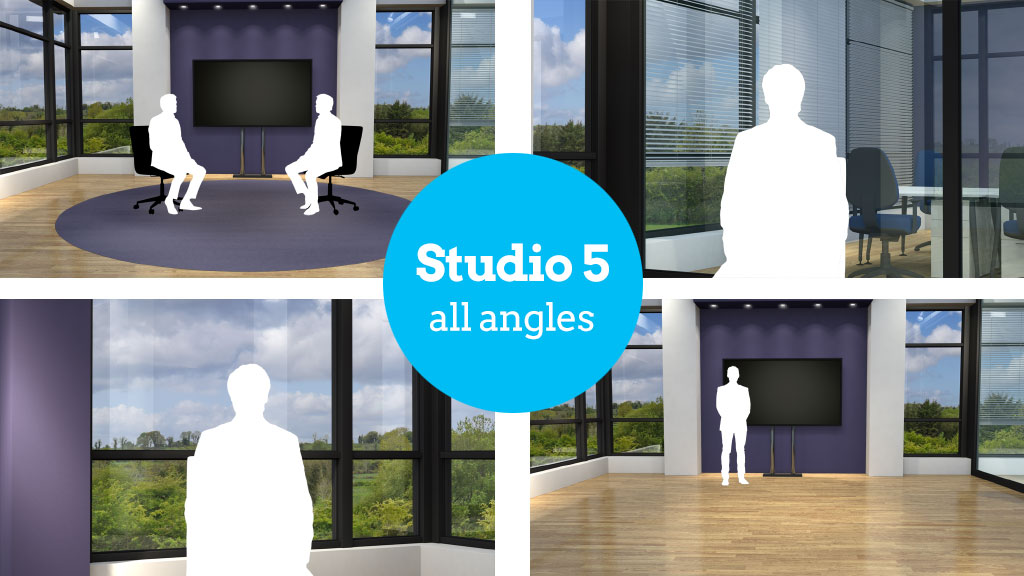 Original post ('Studio 5 – coming soon') follows….
Here's a sneak peek at Studio 5…
It's a slightly smaller office/corporate space for simple seated interviews with a separate standing position for presentations. There will be many customisation options as usual – the monitor can be removed, the back wall colour can be changed, carpet removed/colour changed, skyline replaced.
It's not quite ready yet, but I thought you might like to see what's in the pipeline..!