New virtual set – 'Studio 3'
July 25, 2015 virtualstudiosets.com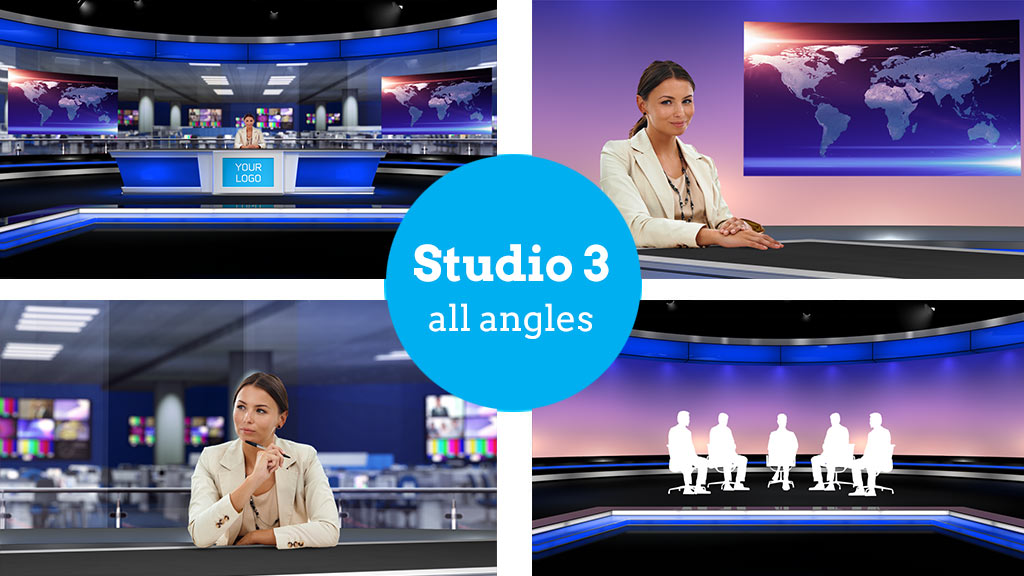 I was recently asked by WMDT News (Maryland-Delaware) to modify Studio 2 and replace the circular desk with a rectangular one. I'd also noticed a number of customers had already been changing the colours of Studio 2 from red to blue, so it made sense to build a brand new set of products called Studio 3 with the primary colour already set to blue, and the new rectangular desk in place.
I also have made a brand new set of looping newsroom backgrounds which now have blue as the feature colour.
The camera angles for the new studio are identical to Studio 2, so the new Newsroom backings will work perfectly with that set too!
Just to mix things up a bit, I also included a different cyclorama texture with the new studio. It's another one from the seamless tileable textures pack. The pack has 10 FREE 4K textures that TriCaster users can drop into each section of the studio backdrop to completely change the look and feel of the studio even further..!