Blue Newsroom backgrounds
July 23, 2015 virtualstudiosets.com
I've just added a brand new Newsroom Backgrounds Pack. It was part of a custom request from WMDT News (Maryland-Delaware) and it is of particular interest to any other customers who have changed the red colour in Studio 2 to blue.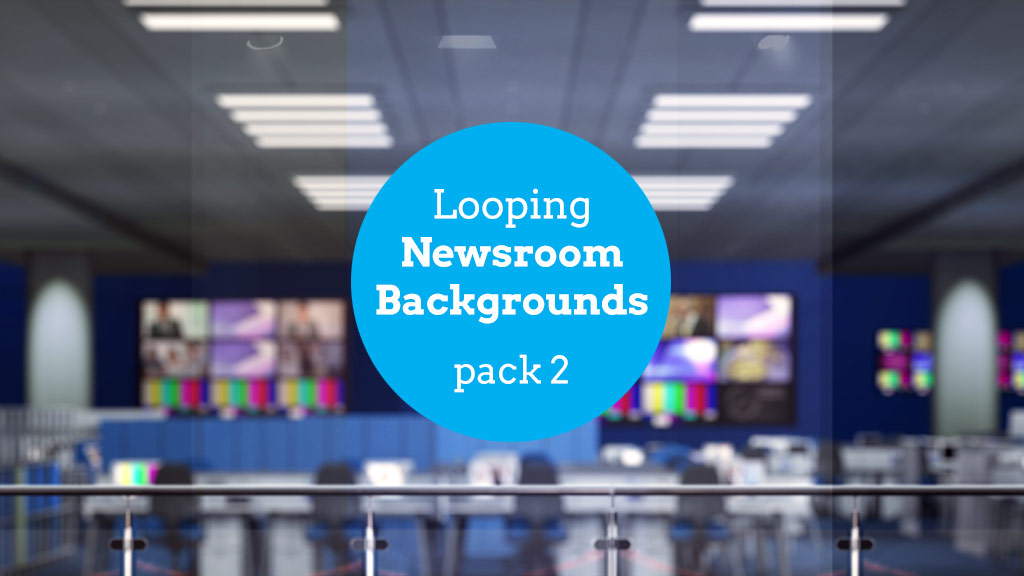 While it is very easy to change the primary colour of my studios (see Resources: Changing colours in virtual sets), you might get some unexpected results if you try and rotate the hue on the entire Newsroom background layer.
So this is a brand new product that can be used in conjunction with Studio 2 to give a much more natural-looking background. It is currently just €50 for the complete pack of backgrounds (looping animations and static PNGs). It will also be supplied FREE with Studio 3 (which is coming very soon…!)
You can find the new pack in the 'Extras' section of the store, or click on the image above.