Black Friday (offer now closed)
November 25, 2015 virtualstudiosets.com
SORRY, BUT THIS OFFER IS NOW CLOSED
Original post below:
Today we are very excited to offer a whopping 25% OFF every virtual studio set in the store.
Just enter discount code VSSGET25 during checkout to save on our stunning virtual sets. This offer is available on any purchase made right now!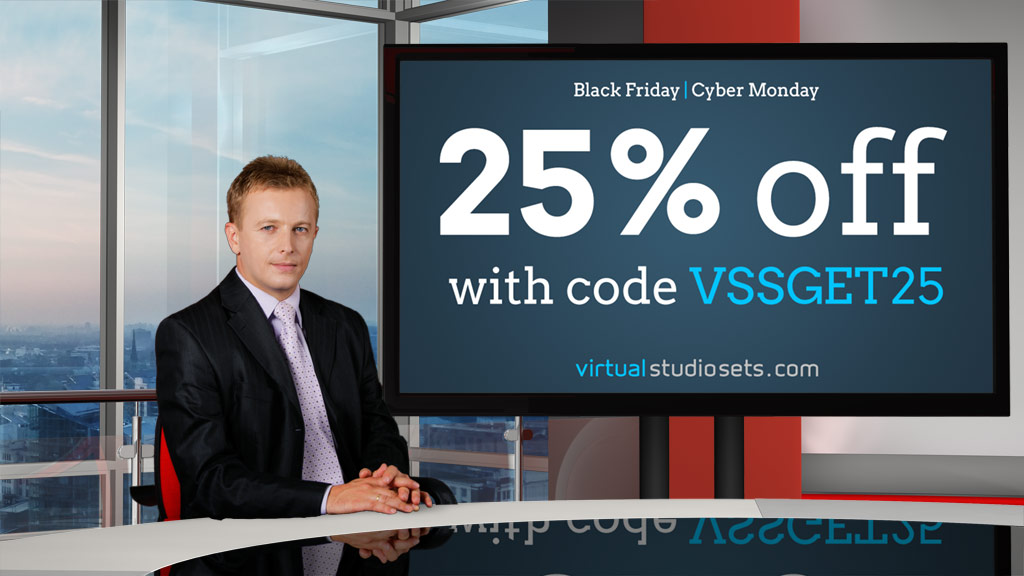 There are single angle demo sets for every Studio you can download for just one Euro, so if you're quick, you can still try before you buy!
Happy Thanksgiving!
You can use the code on any/all the Virtual Studio Sets here in the store.