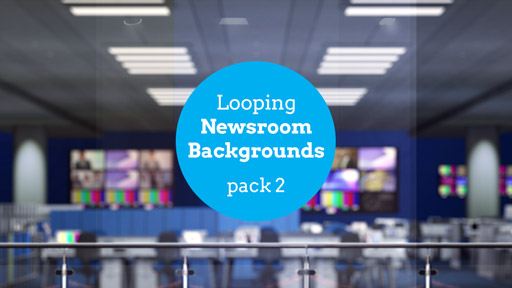 Newsroom Backgrounds – Pack 2 (blue)
HD movie loops & PNG images
---
HD movie loops & PNG images
€
50
Add to cart
---
NOTE: 'Newsroom Backgrounds – Pack 2 (blue)' is included FREE with every Studio 3 product *
I'd noticed that quite a few customers were tweaking Studio 2 to a blue colour, so here is a brand new version of the newsroom backgrounds specially made in blue.
This is a pack of HD movies showing a seamlessly looping Newsroom background. You get 12 different movies including:
1. Full Frame Sections
This is the main set of full-frame HD seamlessly looping animating backgrounds. There are four sections that can be used as individual backgrounds, or even joined together to produce a massive panoramic backdrop. A fifth 'centre' section is also provided.

Each movie is a 10 second seamless loop at HD (1080p) in mp4 format (H.264 encoded at 32Mbps). Static single images of each section are also included (HD and 4K versions in lossless PNG format).
2. 4-Way Split Screen for Tricaster
This is a special composite with the four sections in each quarter of the screen. This is designed to be used a single live input source within TriCaster. Select this as the source for any newsroom Input layers (B5).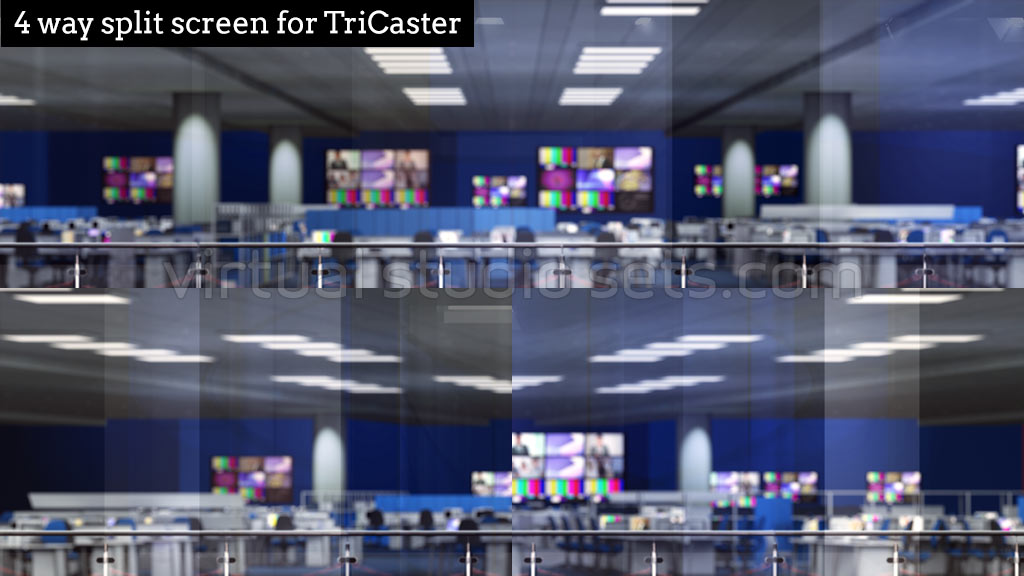 The various sections will be remapped across all the angles in Studio 2 or Studio 3 allowing a different view to appear for each camera angle, while still only using a single input source. This movie is encoded using NewTek's SHQ2 (4:2:2) codec.
3. Pre-comped angles
These are precomposed movies showing the newsroom as it appears for each camera angle in Studio 3 (the angles are also the same in Studio 2, so they will look right in either studio set). The wide angle shows the full backdrop and its reflection in the floor riser.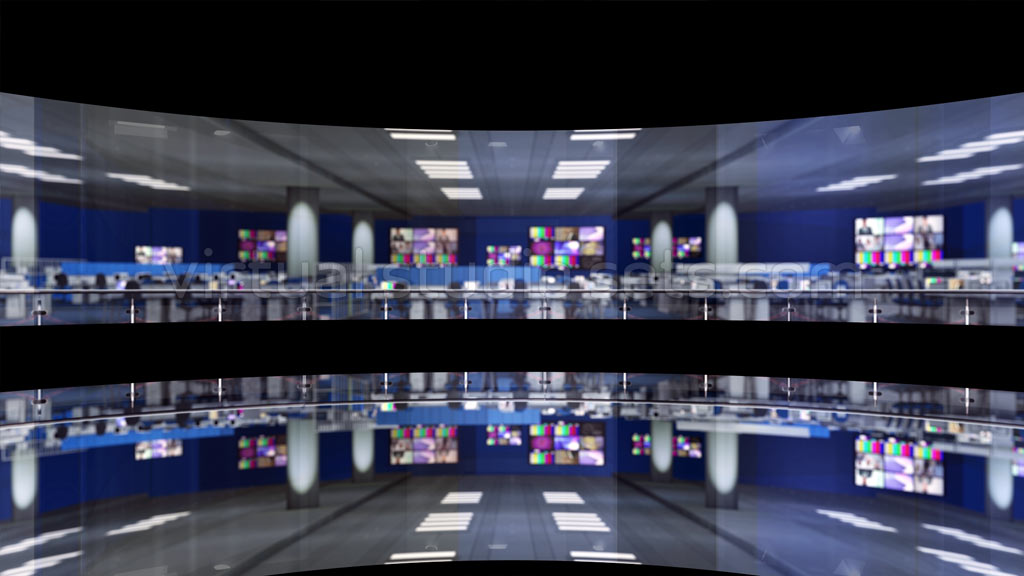 The close-up angles show the reflection in the desktop. These versions can be used in conjunction with Studio 2 or Studio 3 products to achieve the TriCaster real-time reflection effects in post-production .
NOTE: 'Newsroom Backgrounds – Pack 2 (blue)' is included FREE with every Studio 3 product *
* except the watermarked DEMO version. All the full versions of Studio 3 (multi-angle and single angles) come with this Newsroom pack for FREE.
Available only here at
VirtualStudioSets.com