May 20, 2016 virtualstudiosets.com
All our virtual studio sets are now fully vMix compatible.
The challenge with the vMix versions was to keep the amazing customisation options and real-time reflections that TriCaster users enjoy, while still keeping within vMix's 5 layer limit. To get round this limitation, in some cases we've actually added multiple vMix versions for each option (for example, having the plasma screens on or off in Studio 1), and used a few other cheeky tricks to give the maximum amount of flexibility and still giving everyone access to all the nice little extra touches!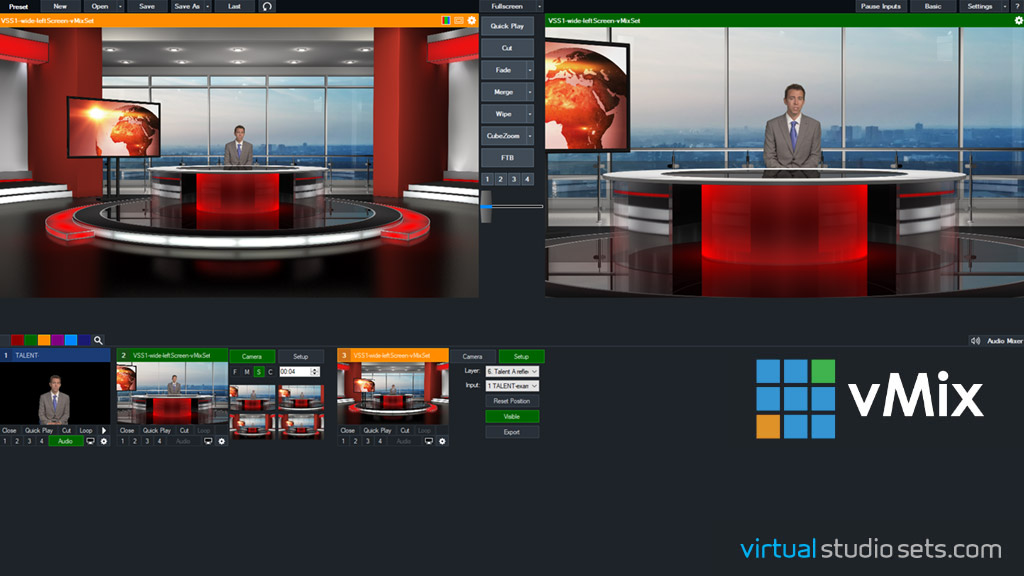 So now, as well as being some of the best TriCaster sets out there, they'll also be among the best vMix virtual sets too! You still get the Photoshop version just as before, PLUS all the individual layers as separate PNG images that can be used in virtually any graphics or editing package too (Final Cut, Premiere Pro, After Effects etc). But now you get an extra vMix version too.
To keep things simple, instead of selling each format separately, they are ALL included in the one purchase!
Visit the STORE and get your vMix virtual set right now..!