August 12, 2016 virtualstudiosets.com
I'm pleased to announce that virtualstudiosets.com is now a vMix partner!
vMix live production software allows you to produce your own shows on a PC with video mixing and switching, simultaneous recording, streaming and output, with built in effects and much more. It also has some pretty nice virtual set capabilities too…!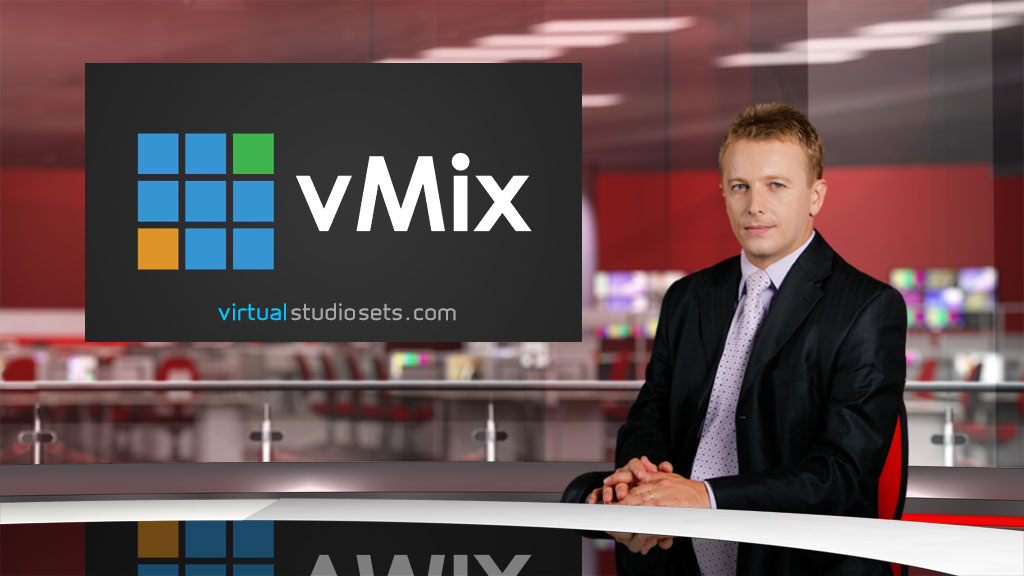 So, over the past few months I have been busy creating fully vMix compatible versions of all our virtual studio sets. So now vMix users can also enjoy virtual sets that are truly professional standard, incredibly versatile, beautiful to look at, and designed by a BAFTA award-winning broadcast designer – only available here at virtualstudiosets.com.
Every virtual studio set product available in our STORE now comes with a vMix version (or versions) ready made so you can get your studio up and running straight away..!
You also get the studio in Photoshop format, plus every one of the original layers as a separate PNG image, so you will have everything you need to make all sorts of adjustments and customisations of your own.
If you have any questions at all about using these sets with vMix – please do get in touch.
And if you happen to have have arrived here directly from vMix.com – welcome aboard! These really are some of the nicest sets you'll find and I'm delighted to make them available to vMix users..!