September 15, 2015 virtualstudiosets.com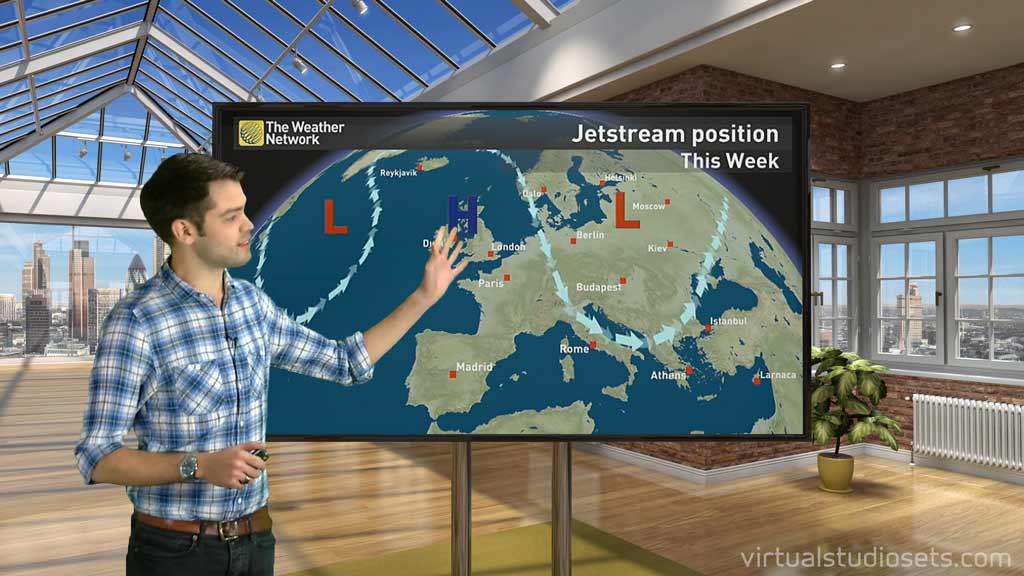 I'm delighted to see that my latest custom TriCaster virtual studios are now being used over at The Weather Network (www.theweathernetwork.com/uk).
I've always liked the idea that the weather itself could somehow be included in a virtual set design – maybe putting in some visual clues that reinforce the current weather forecast for the viewer. So when I was contacted by the Weather Network in the UK to design their new VR sets I jumped at the chance! It was a dream project for me – combining my twin passions for virtual studios and weather graphics :)
I've designed and built the studio sets in such a way that the Weather Network team can now choose what weather is being shown outside the virtual windows, and even whether the sun shines through into the virtual environment itself. I thought this was a nice way of bringing the studio to life (it looks slightly different from day to day) and a neat way of emphasing the relevant weather story.

The image above is the 'sunny' studio, and here's what the virtual weather studio looks like when there's a little bit more cloud about…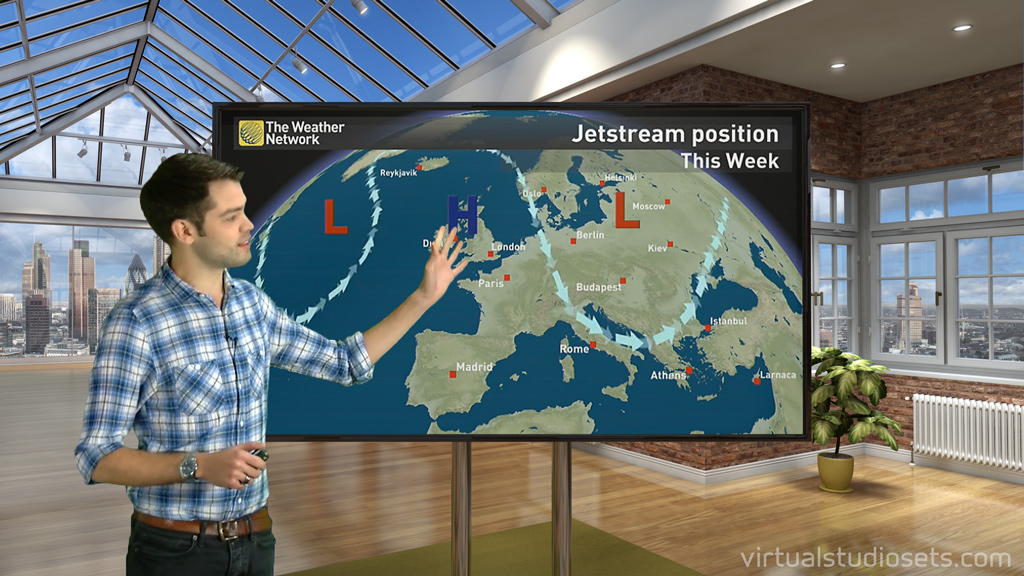 And even more overcast…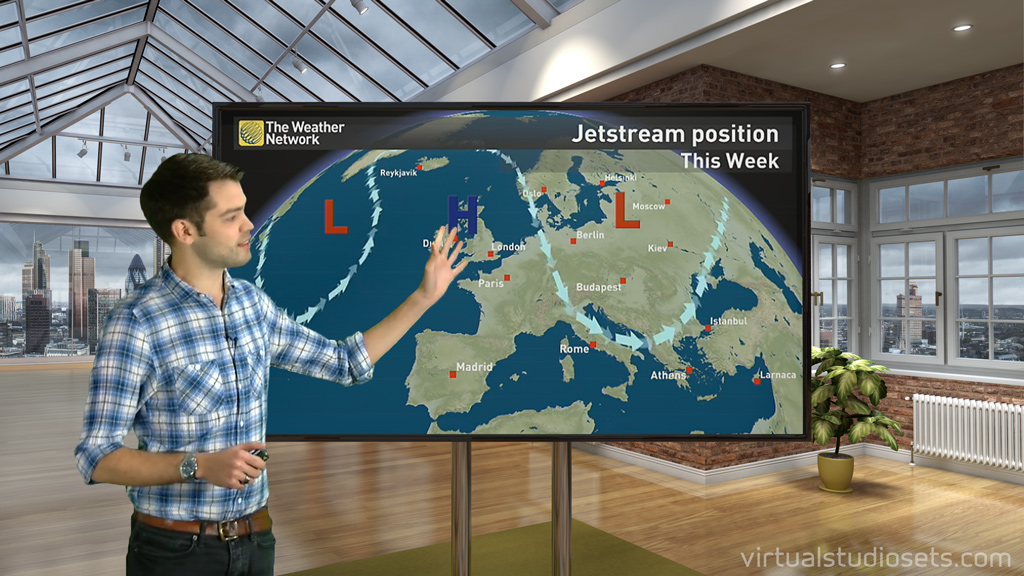 And there's also a night-time option…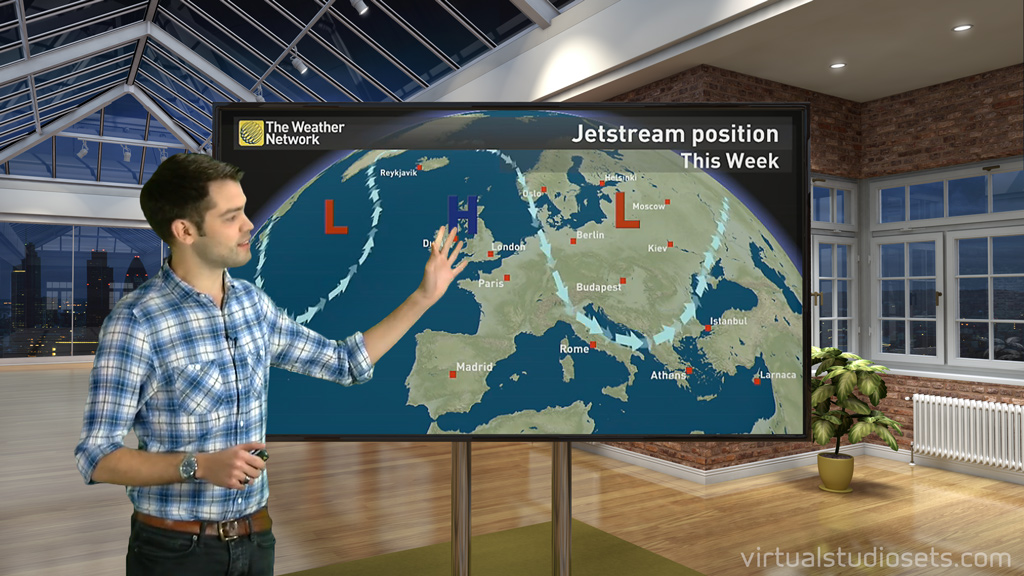 For the main 'weather news' position we see much more of the skyline (and the weather) outside. Behind those layers there's actually a TriCaster live input, so they could even put graphics into the virtual window if they want.
Here's a few of the various combinations that are possible by selecting different weather conditions.
There's also a little 'Science Corner' studio for interviews and analysis…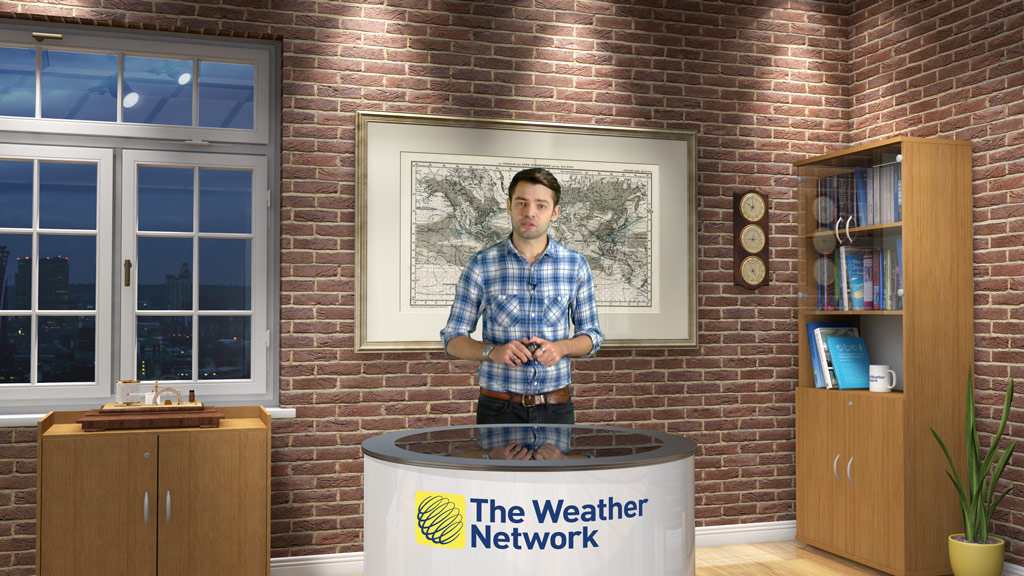 The sets are all built at 4K resolution which means the guys at the Weather Network can zoom right in without losing any quality. The whole thing is running on a TriCaster Mini which I was lucky enough to see in action when I visited the team in London earlier in the year.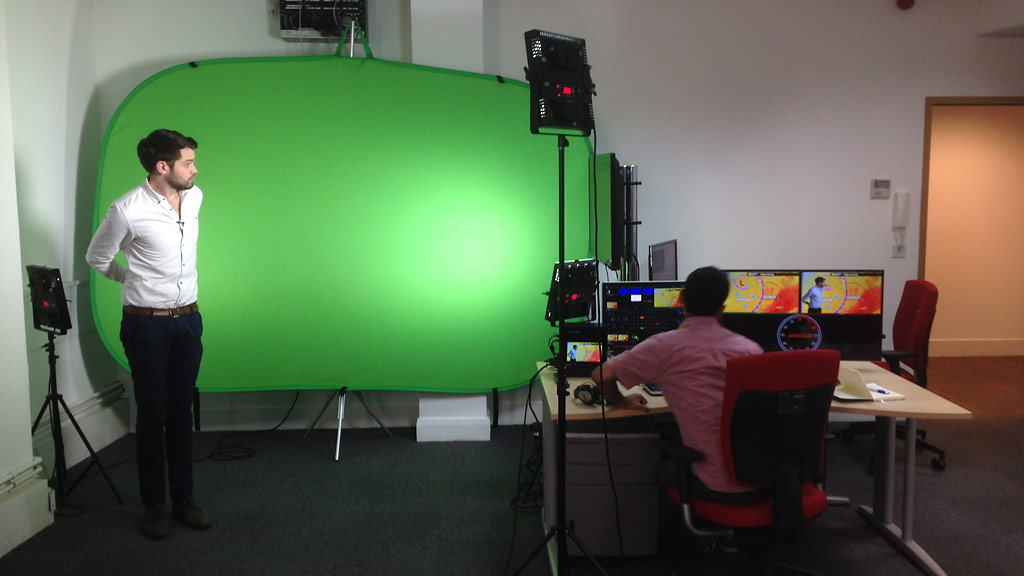 If you are interested in having your own custom Tricaster studio please do get in touch.
And don't forget, you can buy complete TriCaster-ready multi angle studios right here in the virtualstudiosets.com STORE. Every studio now has a FREE demo angle that you can download and try for yourself.
Oh yeah, one last thing… You can sign up to my newsletter at the bottom of this page. I recently ran a 20% OFF promotion via my newsletter only, so if you sign up now you won't miss out on any future emails. By the way, my newsletters are very occasional (only two so far this year..!)
Mike