Studio 5 update – standing position
September 8, 2016 virtualstudiosets.com
Studio 5 has recently been updated again to include a new camera angle for a standing presenter with the video screen.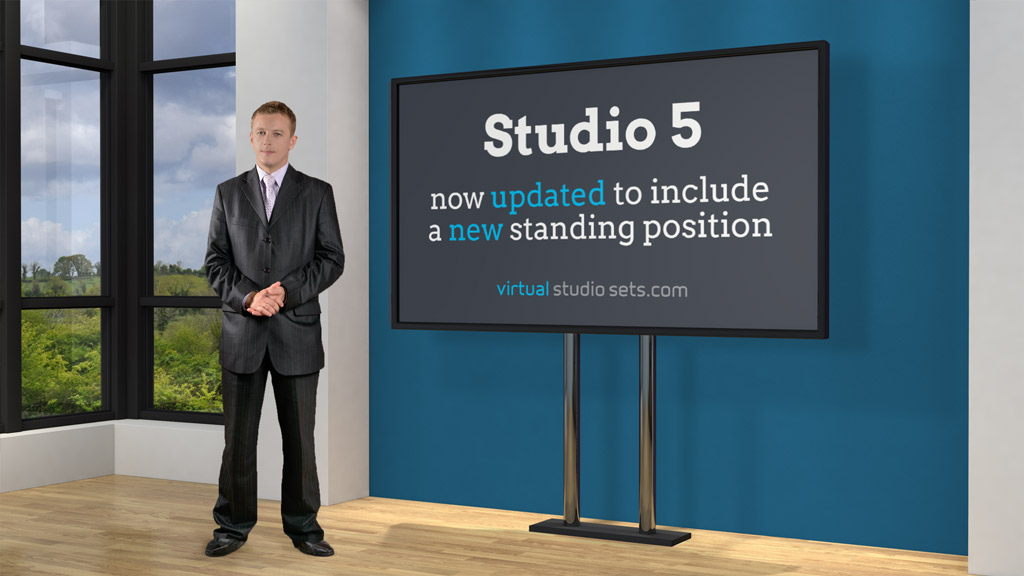 All customers who have bought the Studio 5 complete multi-angle pack should have already received an email with instructions to download the updated version absolutely FREE. There are new files for the PNG layers and vMix Sets, plus the multi-angle Photoshop version has been updated to v1.03 to include the new 'standing' group of layers.
This new angle provides another way of seeing your presenter with the big monitor. You can still use the 'wide' and 'mid' angles, but this gives a nice off-axis alternative. As with all the other Studio 5 products you are free to drop in your own replacement skyline outside, and change the colour of the feature wall.