October 14, 2014 virtualstudiosets.com
Studio 1 has now been updated (v 1.03) and now includes two brand new camera angles – a wide left, and wide right shot.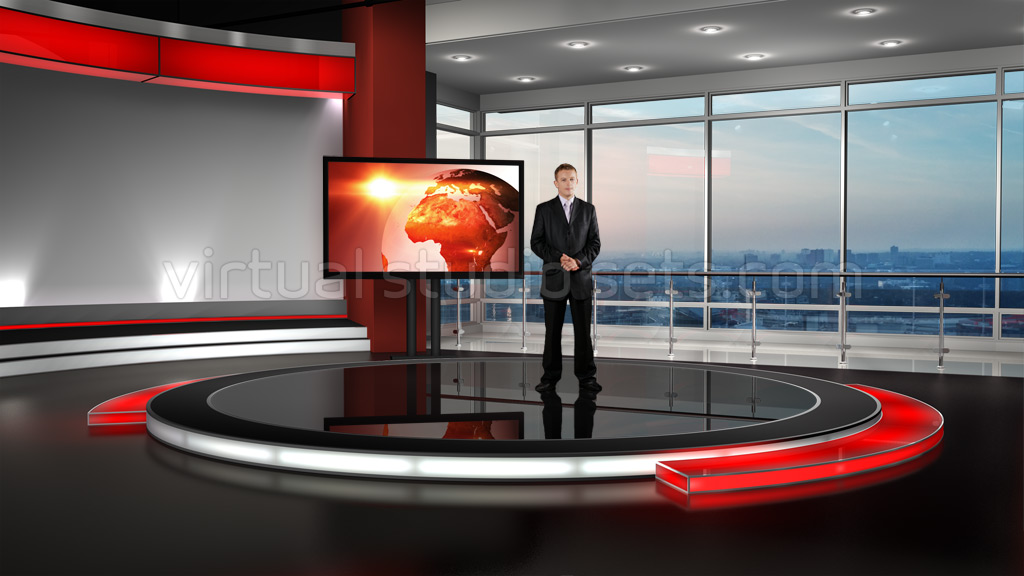 Once again, the plasma screens can be hidden individually, the desk can be removed completely if needed, and the top surface of the riser has an extra 'non-reflective' layer available. By adjusting the opacity of this layer you have complete control over the level of reflections in the surface of the riser.
Customers will be notified by email and can download the update for free.
Affected products : Studio 1 (wide), Studio 1 (complete multi-angle pack), Studio 1 (DEMO – watermarked)
New products : Studio 1 (wide left), Studio 1 (wide right)