January 20, 2017
We're very excited to reveal a sneak preview of our latest virtual studio set – Studio 6 !
UPDATE : It's here!!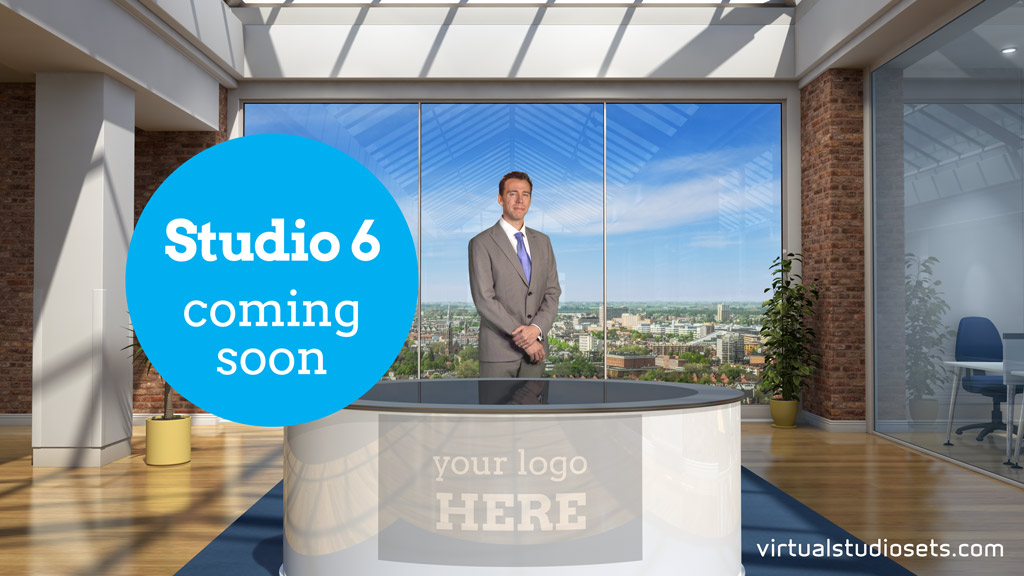 If it looks familiar, that's because you may have already seen our earlier TriCaster version that we designed and made exclusively for The Weather Network UK.
The great news is that we've been working on a new 'unbranded' version, that anyone can buy from our virtual studio set STORE and customise themselves. We're calling it 'Studio 6' (great name, huh?), and it'll be available to download soon, only here at virtualstudiosets.com.